Sparke Helmore City Triathlon
Corporate/Enticer Triathlon
Sun 10 Nov 2024
Corporate/Enticer Triathlon
Sun
10 Nov
Start:
9:00am
Location:
Newcastle Foreshore
Distance:
375m swim, 10km cycle, 2.5km run
Price:
From $95 for Individuals and $165 for Teams - plus Processing and membership fee for non members
A short course triathlon for short course specialists or novice triathletes including businesses. The cycle leg is a 3 loop course from Foreshore Park to Newcastle Baths including part of Wharf Rd and Fort Drive. The cycle and run course is flat except for Fort Drive.
Who's it for?
Competitors 12+ years of age who can complete a short course triathlon. You can choose to complete all 3 legs OR form a relay team and complete 1 or 2 legs.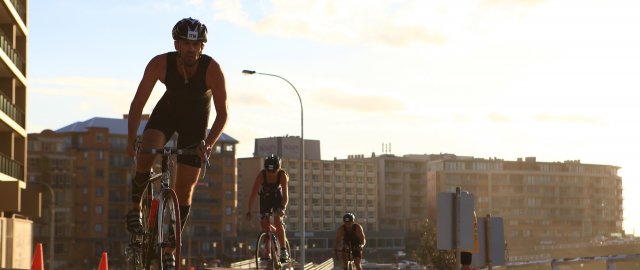 Note the Corporate/Enticer cycle leg has only one hill each lap.
Share:
Event Races
Course Video
Updates