Sparke Helmore City Triathlon
News
21 Feb 2021
Triathlon is not just a sport; it's a lifestyle. Whether you are a novice or a seasoned triathlete, young or old, male or female, an elite or a recreational athlete, triathlon is one of the few individual sports that allow us all to participate and compete together.
Read the full post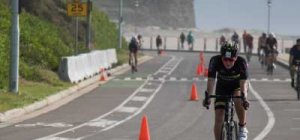 After the relaxation of the NSW Health COVID Community Sports rules for Mass Gatherings, the 28th annual Sparke Helmore Newcastle City Triathlon can again be staged under a COVID safe event plan. We welcome old and new participants alike to the event, to be staged on one of the best triathlon courses in Australia, including the City, Harbour Foreshore, Parks and Beaches of Newcastle.
Our event has been fortunate to have missed the peak of the COVID crisis and we are keen to stage a successful COVID safe event on Sun 21 Feb 2021. 
Read the full post